Description of the stage
Today, the route runs from Ténarèze region with its fields of wheat and sunflower to Bas Armagnac area where crops differ. Here, beans are also grown for "cassoulet"dish. Don't forget that the Southwest is the country of duck and cassoulet, and that a lot of corn is required for duck feeding. Yet, Bas Armagnac is also the place of Armagnac liquor. Vines will thus spread over the entire route.
Slope variations (+497 meters / -422 meters) are very limited for such a long stage. The stage is long because lodging opportunities on the route are scarse, unless you decide to cut the stage into two and rest in Montreal-du-Gers. As far as the course is concerned, there is no difficulty along light up and downs. The stage ends flat on the old railway line, linking Auch, Gers department capital, to Eauze, passing through Montreal. This old railway line was abandoned in 1954.


The navigation charts give you the average slopes measured on the section and the cumulative slopes, positive and negative, from the start of the stage.

In this stage, pathways and paved roads are equivalent.
:
Pave road: 16.3 km
Pathways: 18.3 km
In this guide, the journey is divided into small sections. For each one, information is given about the route, difference in elevations, types of pathways or roads you come across (click on 'perspectives') or about lodgings. Water points or catering facilities are marked on the maps.
When your interest concerns the route, difference in elevations, types of pathways or roads you come across, click on:
Click here for Stage 22: Route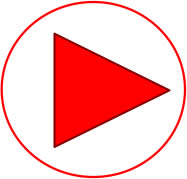 When you prefer information regarding lodgings and catering, please select
Click here for Stage 22: Lodging, Catering