Description of the stage
Today the route heads to Ténarèze region, particularly in Condomois, a wooded country without transition from its neighbour Lectourois. It is a landscape made of small plateaus–not very high– and a wide valley, undulating around Baïse River. The more you walk to the west, the more vines, which spread towards Bas Armagnac area. But it is still, as in the neighbouring Lomagne, a mosaic of more or less vast patches, where cereals, sunflowers, orchards and vegetable crops flourish. They also grow garlic and melon. The best land is destined for wheat, the more barren lands reserved for the vineyard. On the most uncultivated land, often at the bottom of the brooks there are also some scrubland and maize. In Ténarèze, landform is less elevated than in Lomagne. The groves are still thinning out to give way to bare landscapes covered with arable crops.

Slope variations are very low (+235 meters / -337 meters) today. The stage is short, very short. But it is often the case in this region, where lodging is rare outside the main towns. Moreover, Condom deserves a visit. The course is without major difficulty. They are only small ups and downs, from one hill to another, from one small vale to another, where the slopes rarely exceed 10%, except around Castelnau-sur- l'Auvignon. The path crosses the beautiful lake of Bousquètara.



The navigation charts give you the average slopes measured on the section and the cumulative slopes, positive and negative, from the start of the stage.

In this stage, you will walk much more on the paths than on the tar:
Pave road: 3.8 km
Pathways: 9.7 km
In this guide, the journey is divided into small sections. For each one, information is given about the route, difference in elevations, types of pathways or roads you come across (click on 'perspectives') or about lodgings. Water points or catering facilities are marked on the maps.
When your interest concerns the route, difference in elevations, types of pathways or roads you come across, click on:
Click here for Stage 21: Route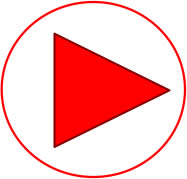 When you prefer information regarding lodgings and catering, please select
Click here for Stage 21: Lodging, Catering