Description of the stage
On the way to Santiago de Compostela, north of Gers department, is located one of the jewels of Unesco World Heritage Site: the Collegiate Church of the Romieu. The name of La Romieu comes from « roumieu » which designates a pilgrim in Rome, and by extension any pilgrim. The collegiate church of St Pierre is a must-see site, for its church with a single nave, its cloister and its two towers, one of which contains a secret passage with a double revolution staircase. The medieval village, largely built on top of the relics of the abbey is magnificent. You will also meet there the famous cats of Angeline and her legend.
But the thing is many pilgrims skip La Romieu stage to go directly to Condom, as the stage of Lectoure to La Romieu and that of La Romieu to Condom are short. They save one day, but they do miss out a great wonder.
Regarding the difficulties of the course, it is a quiet day, without difficulty as it were, with low slope variations (+ 300 meters / -294 meters), almost an easy walk with light ups and downs.
.



The navigation charts give you the average slopes measured on the section and the cumulative slopes, positive and negative, from the start of the stage.

The paved roads are more numerous here than the pathways, as it is often the rule on St James' track.
Pave road: 12.5 km
Pathways: 6.7 km
In this guide, the journey is divided into small sections. For each one, information is given about the route, difference in elevations, types of pathways or roads you come across (click on 'perspectives') or about lodgings. Water points or catering facilities are marked on the maps.
When your interest concerns the route, difference in elevations, types of pathways or roads you come across, click on:
Click here for Stage 20: Route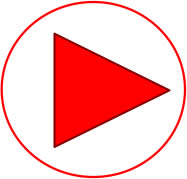 When you prefer information regarding lodgings and catering, please select
Click here for Stage 20: Lodging, Catering