Description of the stage
Today, you'll cross part of Brulhois land, its countryside and its woods near St Antoine, before entering Lomagne, the northernmost territory of Gers department. Gers Lomagne features large valleys, which have dug a wide calcareous bottom, together with wide hillsides, topped with ridges and small plateaus. The landscape often comes down to great bare stretches, with scattered white limestones and small thickets, in which mostly oaks can be found. The soil is very fertile, as limestone has enriched clay, resulting in excellent soil for sunflower and grain. Corn is generally not cultivated because of the local agro-climatic conditions, in particular a relatively weak pluviometry. You will also find there orchards, a few vineyards, and more specific cultures, such as garlic or melon.
The lands used to be for bovine breeding, but pastures can only be found today on few ridges or in scarce valley bottoms. Meadows do not represent any more than 8% of agricultural surface against 35% 30 years ago. Consequently, breeding is marginal. The "bastides" (fortified towns or villages), such as Lectoure, Flammarens, Miradoux or Auvillar, seem to be frozen in time.  In their medieval aspect, they are perched on strategic headlands. Yet, these small towns and villages have indisputably suffered from rural exodus and have today been largely abandoned.
Today slope variations (+676 meters/-613 meters) are moderate enough for such a long stage. Yet, in Lectoure, it is said that pilgrims arrive here exhausted, because of the last tough hill climbing to the city. Anyway, the stage today is not very difficult. 200 meters of altitude above sea level will hardly be exceeded, with rare uphill climbing. You'll cross a large countryside with scattered woods or thickets.


The navigation charts give you the average slopes measured on the section and the cumulative slopes, positive and negative, from the start of the stage.

The courses on paved roads are rather frequent, especially as in the area, many pathways are actually strips of cut grass beside the tar, on both sides of the road.
Pave road: 17.7 km
Pathways: 14.6 km
In this guide, the journey is divided into small sections. For each one, information is given about the route, difference in elevations, types of pathways or roads you come across (click on 'perspectives') or about lodgings. Water points or catering facilities are marked on the maps.
When your interest concerns the route, difference in elevations, types of pathways or roads you come across, click on:
Click here for Stage 19: Route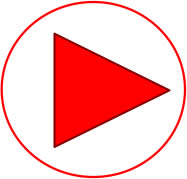 When you prefer information regarding lodgings and catering, please select
Click here for Stage 19: Lodging, Catering