Description of the stage
Today you'll still walk in Tarn-et-Garonne, the Lower Quercy. You will mostly proceed along the Two Seas Canal or, for the bravest of you all, over some of the hills overhanging Tarn and Garonne Rivers.
In 1681, the Midi Canal, Le Canal du Midi, connecting Toulouse and Sète was completed, the idea being obviously to lengthen the canal towards the Atlantic Ocean for the transportation of goods. But, for lack of resources, the project was abandoned for a long time. Yet, in 1856, the Atlantic side of the Canal was inaugurated. The canal runs alongside the River Garonne for 193 kilometres. 53 lock gates allow boats to easily travel the canal. Nowadays, these canals are only used by pleasure boats. The banks have been redeveloped into green ways. They delight an army of hikers and touring cyclists, enjoying the shade of plane trees and centenarian poplars. The canal has got several names. Some people call it the " Garonne Canal", others simply the "Lateral Canal" (Canal latéral). Its official name is the "Garonne Lateral Canal" (Canal latéral de la Garonne). " As it is also the lengthening of the "Midi Canal", which connects Toulouse to the Mediterranean, the global unit also forms the "Two Seas Canal" (Canal des Deux Mers), since it connects the Mediterranean and the Atlantic Seas.
Today, slope variations (+382 meters-345 meters) are low ones. Regarding the difficulty of today's walk, it is a pleasant day for those of you choosing the alternative way along the Canal of the Two Seas until Pommevic. For the others, the two hills heading to Boudou and Malause conceal serious difficulties. Yet, on St James's Way, nothing is really out of reach. It is a way for all.
The navigation charts give you the average slopes measured on the section and the cumulative slopes, positive and negative, from the start of the stage.

Courses on paved road match courses on pathways, as it is often the rule on St James's Way.

Paved road: 11.5 km

     Pathways: 10.2 km
In this guide, the journey is divided into small sections. For each one, information is given about the route, difference in elevations, types of pathways or roads you come across (click on 'perspectives') or about lodgings. Water points or catering facilities are marked on the maps.
When your interest concerns the route, difference in elevations, types of pathways or roads you come across, click on:
Click here for Stage 18: Route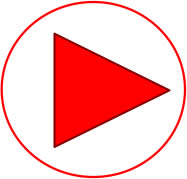 When you prefer information regarding lodgings and catering, please select
Click here for Stage 18: Lodging, Catering