Description of the stage
Tarn-et-Garonne department is a complex department, combining the influences of Gascony, Quercy, Causse, hills and the wide alluvial plains of the Tarn and Garonne, in a country where the sea has abundantly deposited marl and limestone. Here, three great rivers meet: Tarn and Aveyron Rivers take birth in Massif Central, and Garonne River, the majestic river in the Pyrenees. The immense alluvial plains found here were born from the meeting of these rivers.
The hills make the round around the plains. These are hills of low altitude, not exceeding 300 meters of altitude in the Bas Quercy that we cross today. Further north, the heavier, more clayey lands favoured the presence of thickets, pastures and the cultivation of maize. High hills have developed on the banks of the Tarn. Alluvial soils, consisting of silt, sand, clay and gravel, are rich, allowing the expansion of polycultures, cereals and orchards. Huge orchards were planted in the past century, sometimes exceeding 200 hectares. Apple trees, plum trees, pear trees, peach trees, cherry trees, kiwis are a good mix. On the slopes, the poorest soils allowed the development of the vines.
Slope variations today (+496 meters / -620 meters) are not important for such a long stage. On the level of the difficulties of the course, it is still a quiet day, on light ups and downs, rarely exceeding 10 % positive or negative inclination.
The navigation charts give you the average slopes measured on the section and the cumulative slopes, positive and negative, from the start of the stage.

Today, alas, it will take a lot of walking on the roads.

Paved road: 16.2 km

     Pathways: 10.8 km
In this guide, the journey is divided into small sections. For each one, information is given about the route, difference in elevations, types of pathways or roads you come across (click on 'perspectives') or about lodgings. Water points or catering facilities are marked on the maps.
When your interest concerns the route, difference in elevations, types of pathways or roads you come across, click on:
Click here for Stage 17: Route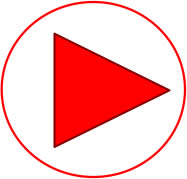 When you prefer information regarding lodgings and catering, please select
Click here for Stage 17: Lodging, Catering