Description of the stage
The stage still runs smoothly in Quercy Blanc (White Quercy), a vast plateau, with some hills standing on wide benches of limestone and marl. Soils, often made of soft limestone, clay or sand, lean from pure white to light brown. Light often flatters the white limestone blocks of fairly elegant houses. Vegetation is already almost Mediterranean. Little oaks still dominate in the landscape, but you can also see dwarf maples, bushy boxwood and wild grass. Whereas from Cahors to Lascabannes, land that has been taken from the oak forest is mostly made of meadows, here, spaces devoted to crops outweigh cow meadows. Actually there is almost not anymore forest. You gradually get closer to the vast wheat and sunflower fields of the Tarn-et-Garonne department that you'll reach at the end of stage
Today, the track runs between Lot and Tarn-et-Garonne departments, heading southwest. Some small valleys carve quite a horizontal landscape.
Slope variations (+518 meters/-482 meters) are quite moderate. As regards degrees of difficulty, today's stage is an easy one. Yet, of note a tough climbing near Montlauzun as well as a steep climbing to Lauzerte hilltop at the end of the day.
The navigation charts give you the average slopes measured on the section and the cumulative slopes, positive and negative, from the start of the stage. Pathways definitely outnumber paved road.

Paved road: 9.8 km

Pathways: 13.5 km
In this guide, the journey is divided into small sections. For each one, information is given about the route, difference in elevations, types of pathways or roads you come across (click on 'perspectives') or about lodgings. Water points or catering facilities are marked on the maps.
When your interest concerns the route, difference in elevations, types of pathways or roads you come across, click on:
Click here for Stage 16: Route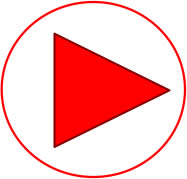 When you prefer information regarding lodgings and catering, please select
Click here for Stage 16: Lodging, Catering