Description of the stage
Quercy Blanc (White Quercy) is a kind of low altitude plateau, furrowed by small valleys and rivers, hardly wider than large brooks, at the border of Lot and Tarn-et- Garonne departments. The soil is principally made of limestone there, a colour verging on white, hence its name. Just out of Cahors, it is mainly a country of "causse", where undergrowth abound and crops are rare. Further on, you'll gradually walk into a region with more farming.
Be careful here! It is a stage where accommodation is poor. Book in advance.
.
Today slope variations are quite moderate (+453 meters/-393 meters). Yet, the course starts with a demanding climb above Cahors towards the Cross of Magne. Then, the slope is softer for the rest of the day with no major bumps, just never-ending, yet slightly undulating, uphill and downhill slopes, that you'll cross without any difficulty.
The navigation charts give you the average slopes measured on the section and the cumulative slopes, positive and negative, from the start of the stage.

This is a stage where earthy and grassy pathways are more.

Paved road: 7.2 km

Pathways: 15.3 km
In this guide, the journey is divided into small sections. For each one, information is given about the route, difference in elevations, types of pathways or roads you come across (click on 'perspectives') or about lodgings. Water points or catering facilities are marked on the maps.
When your interest concerns the route, difference in elevations, types of pathways or roads you come across, click on:
Click here for Stage 15: Route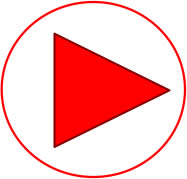 When you prefer information regarding lodgings and catering, please select
Click here for Stage 15: Lodging, Catering