Description of the stage
The entire network constituting the Road to Santiago of Compostela in France has been recognized World Heritage site. The decision to inscribe Compostela paths in France on the list of World Heritage sites dates back to 1998. With this inscription, UNESCO wants to draw attention to the outstanding universal value of this heritage. To this end, monuments or trail sections have been selected.
The path heads to Cahors, the largest city on the Via Podiensis, with its 22,000 inhabitants. The 26-kilometer trail from Bach to Cahors, the "Cami Ferrat", is listed as a UNESCO World Heritage site. The same applies to St Etienne Cathedral and Valentré Bridge in Cahors.
The path gets up North to Lot Valley. The route runs across an area where virtually no villages can be found. It crosses A20 highway, aka the "Occitan", which connects Limoges with Toulouse.
Slope variations (+290 meters/-468 meters) are weak today. The profile of today's stage benefits the hiker. There are no major bumps, just never-ending, yet slightly undulating, uphill and downhill slopes. Anyway, a steep descent to Cahors marks the end of the stage.
The navigation charts give you the average slopes measured on the section and the cumulative slopes, positive and negative, from the start of the stage.
A wonderful stage for the pilgrims! 'Cammi Ferrat' almost runs on wide dirt roads. This is almost paradise, don't you think?
 Paved road: 3.1 km
Pathways: 20.3 km
In this guide, the journey is divided into small sections. For each one, information is given about the route, difference in elevations, types of pathways or roads you come across (click on 'perspectives') or about lodgings. Water points or catering facilities are marked on the maps.
When your interest concerns the route, difference in elevations, types of pathways or roads you come across, click on:
Click here for Stage 14: Route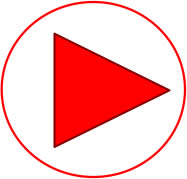 When you prefer information regarding lodgings and catering, please select
Click here for Stage 14: Lodging, Catering