Description of the stage
Today you'll be walking in the Causse of Limogne, which is also part of Quercy Regional Park. You'll leave green Lot to the arid plateau. In this kingdom of stone and oaks, truffles can sometimes be found at the foot of dolmens. Vernacular and cultural heritage is present everywhere along the stage. The countryside is filled with dry stonewalls edging the roads. They're called « cayrous » here and they outnumber "caselles" or "gariottes". Curious washing places stand near watering places. They are called « butterfly washing places »and were formerly used for clothes-washing until the twentieth century. Pigeon houses are also very common in the landscape.
Today the route leaves Lot Valley, heading to the south of Lot Department. Here, there are no mountains over the horizon, but the majesty of the causse, dotted with a few large villages, such as Limogne-en-Quercy and Varaire. The stage ends up at Vaylats, with the Daughters of Jesus. Many pilgrims do not go to Vaylats and stop at Bach to continue directly on the GR65 path. Yet, the Vaylats' detour makes the visit worthwil for the charm and conviviality.
Slope variations (+561 meters / -415 meters) are quite reasonable for such a long stage. As usual on the Way of St James, you'll stay at night in villages located in the plains whereas you'll be walking over the hills in the daytime. Today's stage is no exception. You must get off Lot valley and climb up to the causse. On the causse, GR path undulates on slight uphill and downhill slopes. Actually, the stage is a transitional stage, a day off somehow…though it's 34 km long, if you do not stop before you get there!
The navigation charts give you the average slopes measured on the section and the cumulative slopes, positive and negative, from the start of the stage.
Throughout the stage, pathways clearly outnumber paved road.
 Paved road: 12.9 km
Pathways: 21.1 km
In this guide, the journey is divided into small sections. For each one, information is given about the route, difference in elevations, types of pathways or roads you come across (click on 'perspectives') or about lodgings. Water points or catering facilities are marked on the maps.
When your interest concerns the route, difference in elevations, types of pathways or roads you come across, click on:
Click here for Stage 13: Route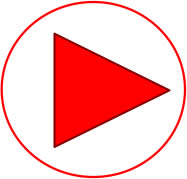 When you prefer information regarding lodgings and catering, please select
Click here for Stage 13: Lodging, Catering