Description of the stage
You are in what we call the "causses", some impressive limestone plateaus with cliffs, and deep steep-sided gorges below. In the area, the plateau is made of dry land and the canyons are green. The largest causses in the region are the Gramat Causse, near Rocamadour and the Limogne Causse, across which you'll be walking today.
When, shortly after Figeac, the pilgrim reaches Béduer, either he continues on GR65 path, the pilgrimage track, or he takes GR651 path, which is a divergent way running over Célé Valley. Today, you'll be walking on GR65 path. Up to Béduer, both ways are one and the same. The other pat–in the Célé Valley–will be explained in another chapter.
For a few days, The Way of St James runs in Lot Department. The path is between Célé and Lot rivers, in the Limogne causse, through a huge oak forest, up to Cahors.
Slope variations (+542 meters/-572 meters) are note too important for a such a long stage. Yet, uphill beyond Figeac and downhill to Cajarc, the incline is steep. Otherwise, you'll be walking easily today. The plateau is from 300 meters to 400 meters high.
The navigation charts give you the average slopes measured on the section and the cumulative slopes, positive and negative, from the start of the stage.
Throughout this stage, you'll find as many pathways as paved roads. Fortunately, the most beautiful part of the route, beyond Mas de Surges, runs through the woods.
 Paved road: 16.8 km
Pathways: 14.8 km
In this guide, the journey is divided into small sections. For each one, information is given about the route, difference in elevations, types of pathways or roads you come across (click on 'perspectives') or about lodgings. Water points or catering facilities are marked on the maps.
When your interest concerns the route, difference in elevations, types of pathways or roads you come across, click on:
Click here for Stage 12: Route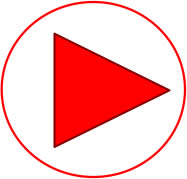 When you prefer information regarding lodgings and catering, please select
Click here for Stage 12: Lodging, Catering