Description of the stage
Today, you get to Figeac in Limargue, a land of fertile green gentle hills. Before arriving there, you'll be crossing a part of the Ségala, a poorer land, once covered with chestnut trees. Some can still be found today but many soils have been amended over time.
The first part of the course is in Aveyron department, which you will soon leave for Lot department. The route thus passes today without transition from the Ségala to Limargue. The path heads westwards, ends up in Figeac–the birthplace of Champollion–along the Célé River.
Today slope variations (+521 meters/-533 meters) are not elevated for such a long stage, although, between Lot and Célé Rivers, the day promises to have some bumpy walks, though quite acceptable. The first climb leading to Montredon is not particularly slight. Yet, the rest of the route amounts to a track game alternating between paved and dirt roads, which may be muddy if it has rained. A long slope along the hills leads you downhill to Figeac.
.
The navigation charts give you the average slopes measured on the section and the cumulative slopes, positive and negative, from the start of the stage.
In today's stage, you'll be walking on paved roads more than on pathways, as it is often the rule on the Way of St James.
 Paved road: 15.2 km
Pathways: 10.3 km
In this guide, the journey is divided into small sections. For each one, information is given about the route, difference in elevations, types of pathways or roads you come across (click on 'perspectives') or about lodgings. Water points or catering facilities are marked on the maps.
When your interest concerns the route, difference in elevations, types of pathways or roads you come across, click on:
Click here for Stage 11: Route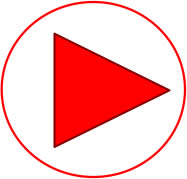 When you prefer information regarding lodgings and catering, please select
Click here for Stage 11: Lodging, Catering