Overview of the difficulties of the course: : course without problem.
If you are near the Plaza de Los Burgos, in the city center, you have to follow Calle Mayor, deserted in the morning, to pass near the church of San Lorenzo, at the edge of the old town, near the big park of Taconera, where the citadel spreads.
The Camino runs along the park, occasionally crossing walls or portals of the citadel.
It passes quite far from the walls, under the big black poplars.
Then, the Camino leaves the park to transit in a more modern part of the city.
A roundabout, and the Camino quickly leaves the city.
It runs under the national road that bypasses the city and slopes down into a small park, where are the University of Navarre and a "crédencial" accreditation center. They do not joke with Compostela's passports in Spain.
Then, passing under the horse-chestnut trees and the poplars, the way leaves definitely Pamplona while crossing an old stone bridge thrown on Rio Sadar.
A little further, the Camino crosses another river, Rio Elorz.
Beyond Pamplona exit, the Camino follows the road on a strip of tar. For people who prefer the land or grass, they can also walk on the paved road. People have become so used to walking on tar, that they are advancing on tar, for the vast majority. Shortly after, the road passes over the railway line, where passes the TGV which crosses the north of Spain towards Barcelona.
Click here to continue the stage on  next section.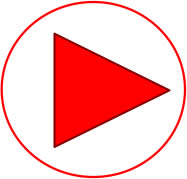 or turn back to stage presentation