Back to Lot River
You have already left the Upper Rouergue and its green valleys, but your route is still for a few days in the north of Aveyron, in the midst of beech and chestnut trees. Wooded slopes, groves and pastures interspersed with streams give way to more open areas with relatively poor soils, where coal dominates.
Today you'll be walking to the Lot valley over the hills, direction west. Let us give here a small outline of the department of Aveyron which we cross in its Northern part. After passing Aubrac and the « Vallon region », where we were in Conques, today the path heads to the « Bassin » region, to Decazeville coal basin. Then, it will reach the Causses du Quercy via Figeac and Cahors.
Slope variations (+876 meters/-967meters) are important today, and the stage is not a day off. Since the stage is long, some pilgrims stop at Decazeville before Livinhac. To get out the valley, GR path leaves Conques, crossing Dourdou River, and climbing to higher ground. Shortly before Clémenties hamlet, you have the choice taking a divergent pathway towards Noailhac, and further on joining again GR path. Today's stage is not a restful stage, especially in its first part to get out of Conques valley to reach the Decazeville basin, with a uphill drop of more than 200 metres. Then, you'll be walking most of the trail on never-ending ups and downs over the hill, till reaching Decazeville. The last part of the route is a long and a severe climbing up to St Roch, before descending to Livinhac-le-Haut, at the feet of Lot River.
Throughout this step, you'll be walking the same distance on paved and dirt roads:

Paved road: 12.6 km
Pathways: 12.8 km
In this guide, the journey is divided into small sections. For each one, information is given about the route, slope variations, types of pathways or roads you come across or about lodgings. Water points or catering facilities are marked on the maps.  In the text, lodging on the course is just mentioned. You can find details about housing at the end of the course.
Click here to start with the first section of the route.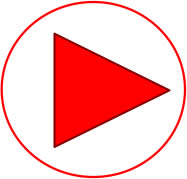 I f you are not interested in the course, and you only require details information about lodging, you get enter this item.