Conques, an unrivalled jewel from the Middle Ages
Today, GR path reaches Conques, the beautiful stage expected by all pilgrims, much like St Jacques in Spain. Nowadays, tourists, hikers and pilgrims share Sainte Foy, in one of the most beautiful sites in France.
You'll still be walking in Aveyron, along the Lot valley over the hills. You are at the end of the first part of the trip. Tomorrow, you'll be penetrating further into the center of France, towards Cahors.
Slope variations today (+400 meters/-733 meters) are reasonable, but not light. At the beginning of the stage, you''ll run in gentle valleys until reaching Campagnac where a rather boring descent on the tar to Espeyrac begins. From Espeyrac to Conques, it is only 16.5 kilometres walk. The route is nevertheless quite challenging. Initially, there is a long uphill of almost 300 metres in climb to reach Sénergues plateau. Then the path runs on never-ending false flats, mostly down, before plunging steeply to Conques.
Today, paved roads still outnumber pathways:
Paved road: 11.9 km
Pathways: 8.6 km
In this guide, the journey is divided into small sections. For each one, information is given about the route, slope variations, types of pathways or roads you come across or about lodgings. Water points or catering facilities are marked on the maps.  In the text, lodging on the course is just mentioned. You can find details about housing at the end of the course.
Click here to start with the first section of the route.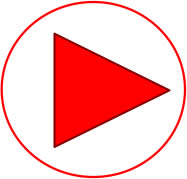 I f you are not interested in the course, and you only require details information about lodging, you get enter this item.