Along Lot River axis
You are in Haute Rouergue, in north Aveyron, where Lot River, the central axis, has carved a gorge, which is sometimes open into large ponds. The river flows, dominated by high plateaus, shale, volcanic rock or limestone. A mosaic of cultivated fields alternates with pastures. Yet, more forests of oak or sometimes old chestnut trees can be found on the north slopes.
In today's walk, you're heading north for the first time. If you plan to get to Espeyrac, there are two ways to reach the village. From Estaing, you can follow GR6 or GR65 paths, which join in Champagnac, shortly before Espeyrac. If you don't choose GR6 pathway, what most pilgrims do, you will probably stop at Golinhac, as the stage is long to go to Espeyrac. Alternatively, you can stop on GR6 path at Campuac before Champagnac.
Slope variations today (+715 meters / -416 meters) indicate a rather difficult stage. It is really a leg-breaking step today, whatever variant you choose! Obviously, it is not insurmountable, but the road runs up and down all day. There is for example here after Bessuéjouls, a climb of 38% incline on less than 1 kilometre. And what about this never-ending uphill sloping to Golinhac?The descent to Estaing can also be tough in rainy weather.
Long live the paved road! One possibility to limit the damage is to take GR6 path from Estaing:

Paved road: 17.1 km
Pathways: 8.9 km
In this guide, the journey is divided into small sections. For each one, information is given about the route, slope variations, types of pathways or roads you come across or about lodgings. Water points or catering facilities are marked on the maps.  In the text, lodging on the course is just mentioned. You can find details about housing at the end of the course.
Click here to start with the first section of the route.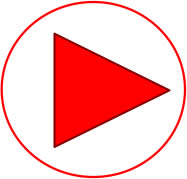 I f you are not interested in the course, and you only require details information about lodging, you get enter this item.